ARCHICAD 21 - Collision Detection
With the evolution of BIM as the de facto workflow, architects increasingly receive consultant information in a BIM format.
Collision Detection
To help architects fulfil their role as lead coordinator of the model, Collision Detection allows two groups of elements to be compared through user-defined criteria sets. These criteria sets can include Element Types, Classification values, Property values and Attributes, such as Layer names or Building Materials.
Using ARCHICAD's Mark-Up palette the detected collisions between various elements can be highlighted, identified and edited as needed.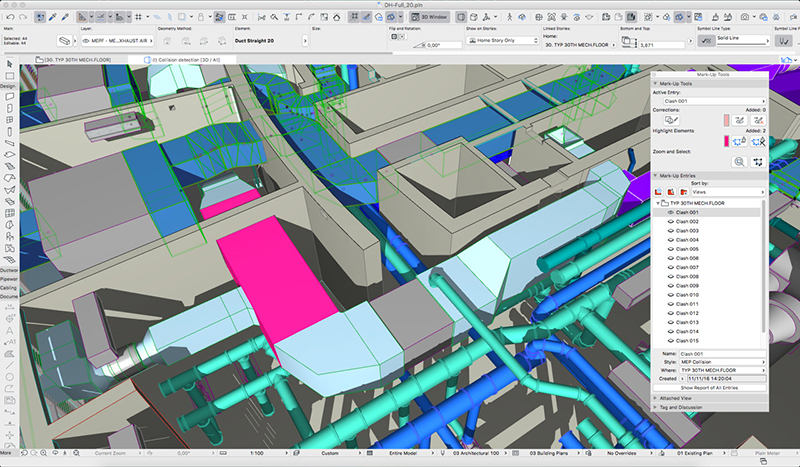 Thinking about upgrading from an earlier version of ARCHICAD?
Our ARCHICADselect members and ARCHICAD LIVE Subscribers get ARCHICAD upgrades for free.
Other customers can contact us to find the costs of purchasing or upgrading to ARCHICAD 21.

Save