ARCHICAD 21 - Stairs and Railings
In this version we unveil the most requested upgrade to our tools - a new Stair Builder!
New Stair Tool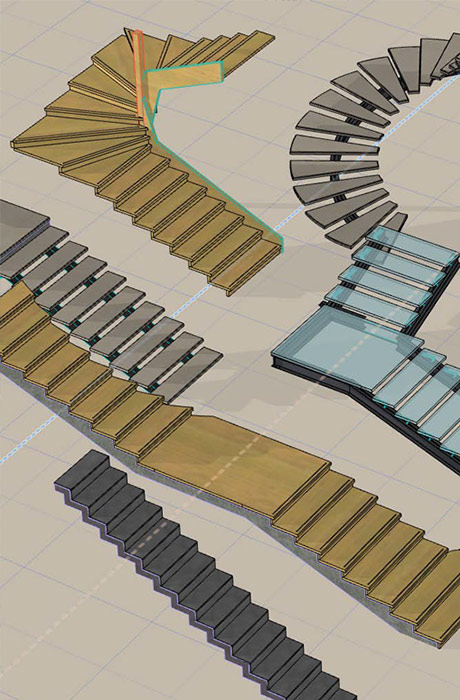 Designing stairs is one of the most complex tasks in architecture. ARCHICAD 21's new Stair Tool offers the most optimal stair designs to choose from in the context of the specific building.
ARCHICAD's Predictive Design Technology™ offers multiple design solutions on the fly and makes sure that the stair will remain compliant.
Stairs consists of multiple sub-elements such as treads, risers, beams, stringers, monolithic or cantilevered structures. Each of these can be individually designed and configured with parametric capabilities.
Railings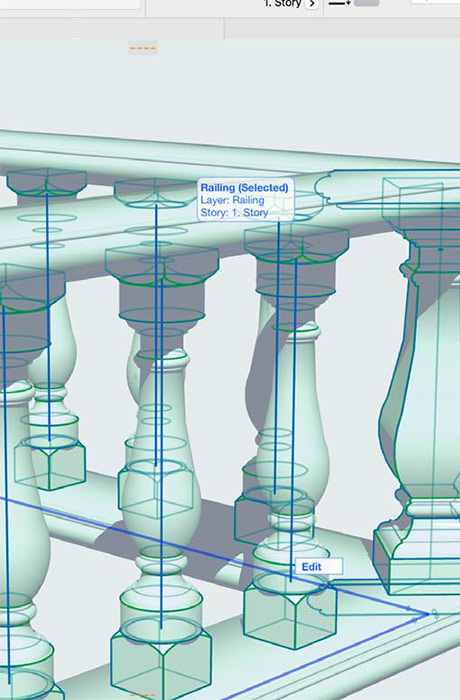 Complex yet configurable railing systems can be created that are associated with Stairs, Slabs, Walls, Roofs or Meshes.
Create a unique, design-specific, parametric railing pattern and apply this across various building elements with a single click.
Use the Railing Pattern Editor to customize the patters while ARCHICAD will make sure that all pattern changes will be correctly updated along the entire railing system.
---
Thinking about upgrading from an earlier version of ARCHICAD?
Our ARCHICADselect members and ARCHICAD LIVE Subscribers get ARCHICAD upgrades for free.
Other customers can contact us to find the costs of purchasing or upgrading to ARCHICAD 21.

Save