ARCHICAD 21 - Visualisation
ARCHICAD 21's integrated CineRender - based on MAXON's Cinema 4D v18 rendering engine - offers architects high quality, photo-realistic rendering in the BIM context.
Visualisation
CineRender introduces Light Mapping and Secondary GI methods for more realistic, yet fast rendering.
Reflectance channel improvements enables to use unlimited number of layers with new Reflection types. Using uniform Surfaces architects may render their project using a custom, single color.
The new Variation shader can be used to vary surface color and shaders randomly across several elements. The new Parallax shader effect inside Bump channel is like Displacement but requires less render time.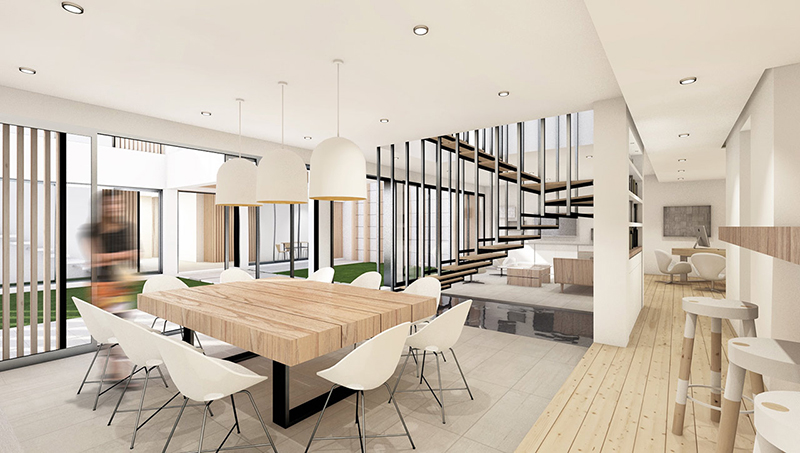 Thinking about upgrading from an earlier version of ARCHICAD?
Our ARCHICADselect members and ARCHICAD LIVE Subscribers get ARCHICAD upgrades for free.
Other customers can contact us to find the costs of purchasing or upgrading to ARCHICAD 21.

Save