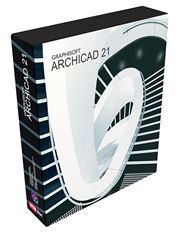 ARCHICAD 21 Upgrade Training
Our Upgrade Training intends to cover all aspects of upgrading to ARCHICAD 21, including how to migrate projects and update your office templates. In these hands-on workshops, you will also be shown how to use the latest features of the software including enhancements to the existing visualisation and productivity tools; plus you'll also get to explore the new Collision Detection and Stair Builder tools.
Our Upgrade Training will be taking place across New Zealand in August and September (North Island) and October  (South Island).
Attendance is free for ARCHICADselect Members and ARCHICAD LIVE Subscribers (one place per license). Other customers may attend at a fee of $150 per person, dependent on availability.
---
Dates and Registration
Register your attendance at one of our Upgrade Training workshops using the links below. If you can't attend one of these sessions, you might like to book in to the Live Webinar session or signup to get the recording of the webinar to watch in your own time.
Auckland
| | | |
| --- | --- | --- |
| Tue 2nd Oct | 9am - 12pm | Register (1 seats left) |
| Wed 3rd Oct | 9am - 12pm | Register (1 seats left) |
| Thu 4th Oct | 9am - 12pm | Event Full |
| Fri 5th Oct | 9am - 12pm | Event Full |
| Mon 1st Oct | 1:30pm - 4:30pm | Register (2 seats left) |
| Tue 2nd Oct | 1:30pm - 4:30pm | Event Full |
| Wed 3rd Oct | 1:30pm - 4:30pm | Event Full |
| Thu 4th Oct | 1:30pm - 4:30pm | Register (3 seats left) |
| Fri 5th Oct | 1:30pm - 4:30pm | Register |
Christchurch
| | | |
| --- | --- | --- |
| Tue 9th Oct | 9am - 12pm | Register (3 seats left) |
| Wed 10th Oct | 9am - 12pm | Register (1 seats left) |
| Thu 11th Oct | 9am - 12pm | Event Full |
| Fri 12th Oct | 9am - 12pm | Event Full |
| Tue 9th Oct | 1:30pm - 4:30pm | Event Full |
| Wed 10th Oct | 1:30pm - 4:30pm | Event Full |
| Thu 11th Oct | 1:30pm - 4:30pm | Register (1 seats left) |
| Fri 12th Oct | 1.30pm - 4.30pm | Register |
Dunedin
Hamilton
| | | |
| --- | --- | --- |
| 8th Oct | 9am - 12pm | Register (1 seats left) |
| Mon 8th Oct | 1pm - 4pm | Register (2 seats left) |
Nelson PM - BYO Laptops ple
Queenstown AM - BYO Laptops ple
Rotorua
| | | |
| --- | --- | --- |
| Wed 10th Oct | 9am - 12pm | Event Full |
| Wed 10th Oct | 1pm - 4pm | Event Full |
Tauranga
| | | |
| --- | --- | --- |
| Tue 9th Oct | 9am - 12pm | Event Full |
| Tue 9th Oct | 1pm - 4pm | Event Full |
Timaru
| | | |
| --- | --- | --- |
| Wed 3rd Oct | 9am - 12pm | Register (3 seats left) |
Whangarei
| | | |
| --- | --- | --- |
| Fri 12th Oct | 9am - 12noon | Event Full |