Case Study: Len Lye Centre, New Plymouth (NZ)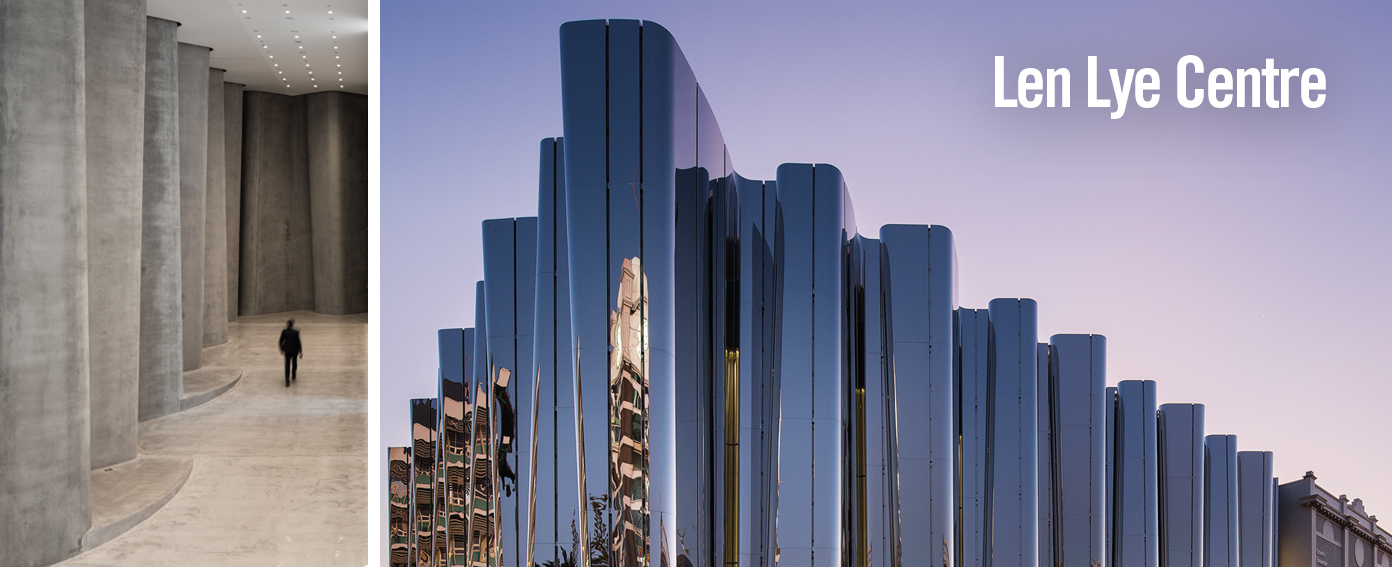 ARCHICAD 20's shimmering signature building, the Len Lye Centre, is New Zealand's only single artist museum. Its design is deeply influenced by the life, ideas, writings and work of the famous New Zealand Kinetic Artist, Len Lye (1901–1980), and was designed by Patterson Associates.
About the project
The Len Lye Centre is designed to fulfil multiple requirements. It needed to integrate with a proposed new art and cultural precinct, which links through to the commercial heart of New Plymouth. It also needed to seamlessly merge with an existing heritage Art Gallery facility in a converted movie theater. The finished building introduces new gallery spaces, education studios, a 62 seat cinema, the Len Lye Archive, and a dedicated motor room for his kinetic works. The resulting space is reverential, creating a sensory experience from light as a 'temple' for art.
The inspiration
Lye said in 1964, that "great architecture goes fifty-fifty with great art." The building's design articulates this philosophy – he believed an artwork was a piece of consciousness communicating with the future. He used light as his primary medium.
The Results
The Len Lye Centre is situated in Taranaki, New Zealand, a region known for its stainless steel production industries. The 3,000 sqm (32,292 square feet) building engages with the urban square via a light reflecting and transmitting façade. This transfers light in a holographic effect from one place to another to enliven and activate both.
The façade's deeply pocketed shape provides a series of images or reflections and attracts people to the facility as a result. Viewed from above, the colonnade's top edges create a local koru form, displaying the Museum's Polynesian influences.
Inside the building, the colonnade creates a theater curtain, with three asymmetric ramped sides embracing the space of a processional journey ascending along a ramp into various galleries. There are divisions in the circulation. Light is drawn inside through the apertures in the colonnade, and these create moving light patterns on the walkway, forming a kind of passive kinetic architecture.
---
About Patterson Associates
Patterson Associates is a New Zealand practice. Its philosophy is based on a very simple idea: if a building can feel like it naturally 'belongs,' or fits logically in a place, to an ecology, a time and culture, then the people that inhabit the building will likely feel a sense of belonging there as well. This methodology connects theories of beauty and environment. As well as its New Zealand work, Patterson's have clients and projects as far afield as India, Singapore, Australia, Germany and China.