Case Study: Stranges and Glendenning Hill Building (Christchurch, NZ)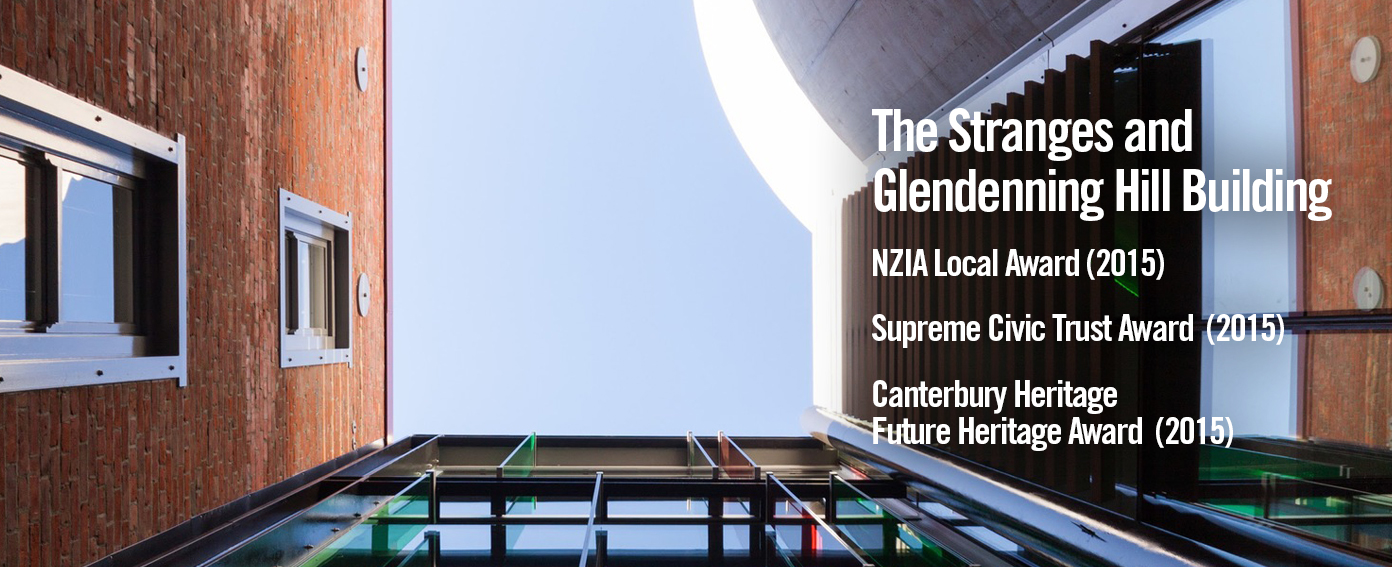 In this article, we look at the 'Stranges and Glendenning Hill' building, one of the first buildings to go through the consent process after the Canterbury earthquakes.
About the project
Situated on the corner of Lichfield and High Streets in Christchurch, the Stranges and Glendenning Hill building is in fact two separate buildings designed to house an array of cafes, bars and offices.
Before the 2011 earthquake hit the region, the site was home to the Stranges Building, an iconic structure built in 1900. Due to the  damage the building received in the quake, it was demolished, and the site owners decided to create "something really special" in its place.
Shaun Stockman (one of the three building owners), explains "What we have aimed to create is a unique environment that could be anywhere in the world. An edgy, sophisticated setting that will help Canterbury people to reconnect and establish their place in the city again."
"We wanted (this building) to be a really special part of Christchurch."

Shaun Stockman, Joint owner of the Stranges and Glendenning Hill building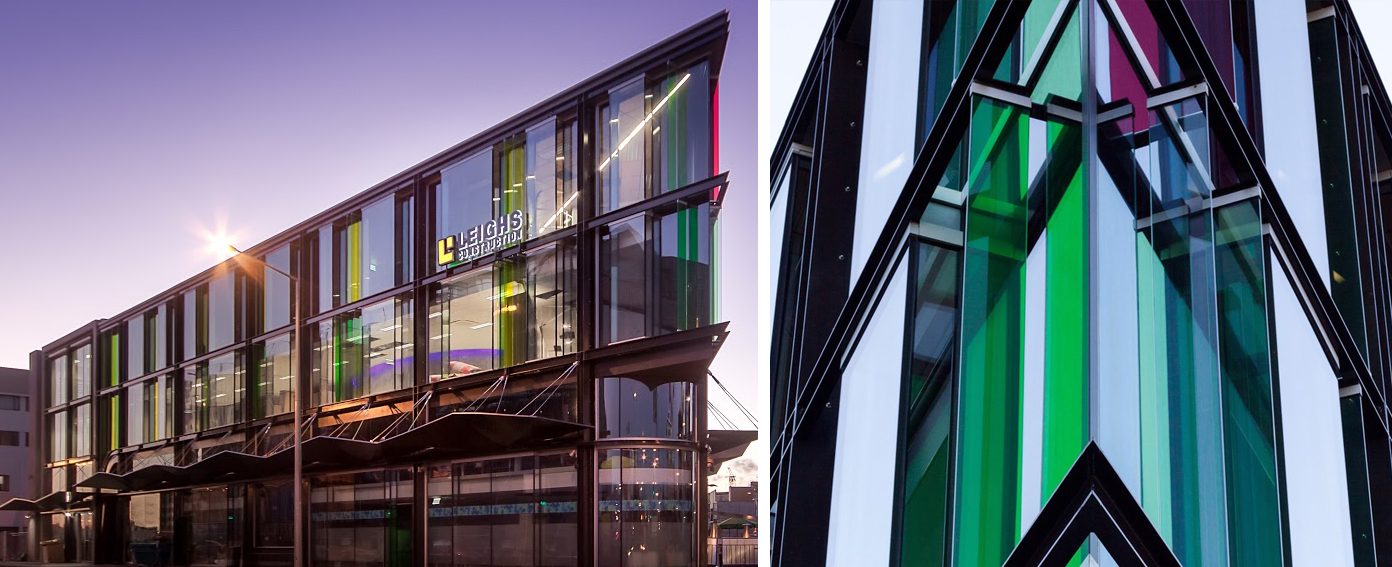 Building Features
From the street, the building is a welcome, vibrant addition to the surrounding urban environment. Its vertical green and red glass fins bring creativity and light to the space, whilst rustic timber, concrete textures and a low profile pay homage to nearby Victorian buildings.
The striking, sharp and colourful corner of the building is a result of the unusual and difficult site shape, formed by the intersection of two streets.
In addition to this striking glass façade, architect Jasper van der Lingen included several distinctive design features in the building. One such feature is the unusual 500mm thick concrete egg-shaped core of the building. This core is more than an aesthetic addition, however - is crucial to the building's resiliance in the event of earthquake.
Overall, the project was built to 188 per cent of the new code for earthquakes.
---
About Sheppard & Rout
Sheppard & Rout offer planning, urban design, and architectural services.
Based in Christchurch, the team hold a close interest and involvement with the city and its rebuild following on from the 2010 and 2011  earthquakes.
Sheppard & Rout has been using ARCHICAD for over 20 years.
www.sheprout.com