We now sell Rhino
Rhinoceros (also known as Rhino) lets you produce mathematically precise curves and freeform surfaces, which can then be imported into CAD software such as ARCHICAD.
Rhino is the perfect design solution when the design of complex geometry is required. For example, Rhino was used in the design of the undulating exterior wall on the Len Lye Centre in New Zealand: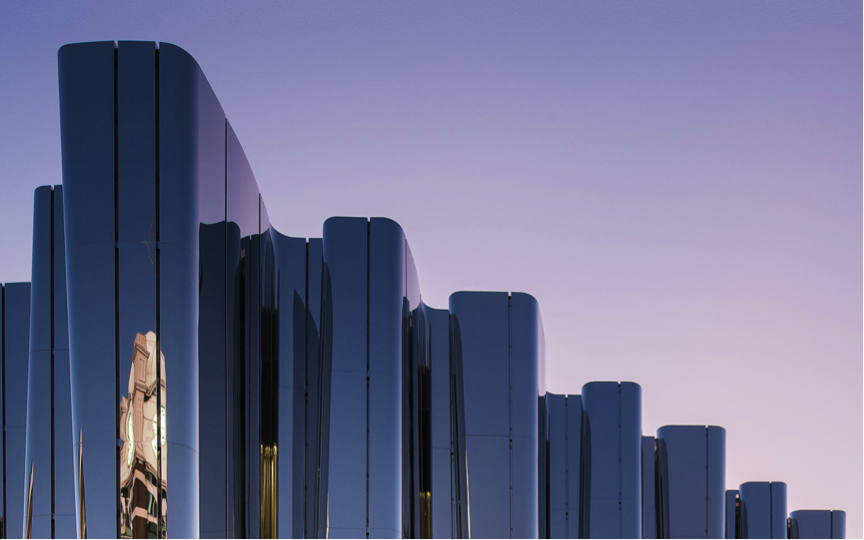 About Rhino
Rhino enables Rhino/Grasshopper and ARCHICAD to communicate directly, in order to create and manipulate a BIM model in full (or in parts) through Grasshopper's visual scripting interface. Designers whose work is currently based on either Rhino/Grasshopper or ARCHICAD can leverage its functionality to their advantage. The live, associative and bi-directional nature of the connection enables users to build versatile workflows and utilize the connection in multiple scenarios.
In projects where the design is primarily determined by using the Rhino-Grasshopper toolset, users can apply the GH-AC Connection to convert the design into a full BIM model and still retain some of the algorithmic editing capabilities. In other cases, Rhino/Grasshopper (or other Rhino plug-in) can be used to complement an existing BIM project with algorithmic functions or freeform modelling environment in any stage of the design process. In these situations, the framework or reference geometry for the part designed in Grasshopper can be taken directly from ARCHICAD itself.
Watch: